Ohio Mechanical Insulators
Stop Settling for Less on the
Dayton Children's Hospital Project

!
Unlock Your True Value and Get Paid What You're Worth!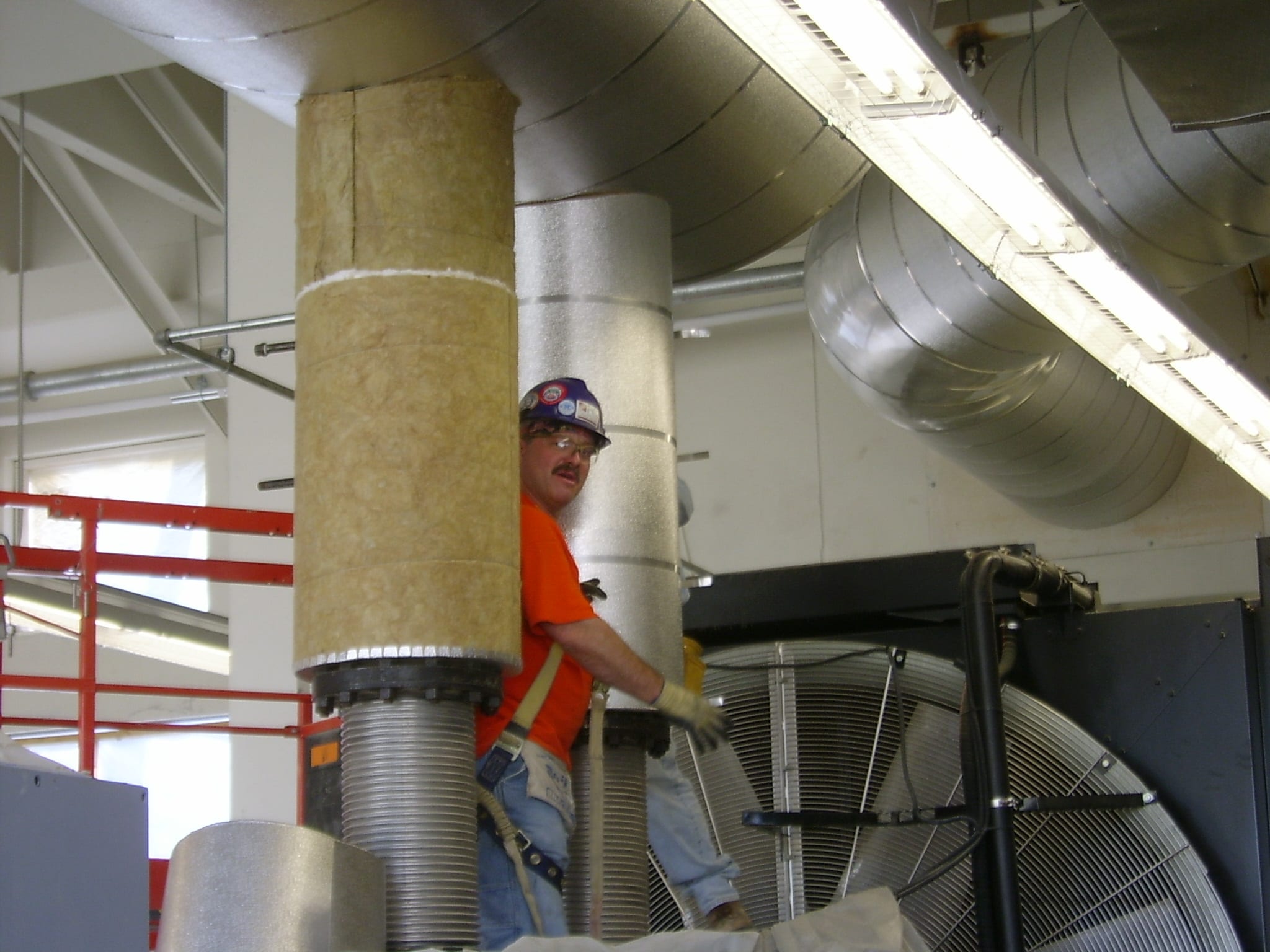 Ohio's Leading Contractors Need Experienced Mechanical Insulators!
High-Paying Mechanical Insulation Jobs Available with Great Benefits!
Throughout central and western Ohio, there is a demand for skilled Mechanical Insulators. Commercial construction projects are popping up everywhere, making it the right time to unlock the true value of your experience working as a Mechanical Insulator!
Ohio Wage & Benefits Fact
"If you work as an Insulator on the Dayton Children's Hospital project and are not a member of the International Association of Heat and Frost Insulators Local 50, you are not getting paid what you are worth."
We are the International Union of Heat and Frost Insulators and Allied Workers Local 50. We handle the top mechanical insulation projects throughout the greater Columbus and Dayton areas, including The Ohio State University Medical Center, Wright Patterson Air Force Base, Amazon Data Centers, Google Data Centers, Facebook Data Centers, Dayton Children's Hospital, Nationwide Arena, Anheuser Busch and so much more!
Our jurisdiction extends from the eastern to western borders of the state of Ohio, as well as two counties in Indiana. We maintain a Union Hall and Training Center in both Columbus and Dayton, respectively.
We proudly represent nearly 200 of Ohio's most-qualified and best-compensated insulation industry pros…and we want you to join our ranks.
Change Your Job, Power Up Your Life!
Quit breaking your back for little gain
at the Dayton Children's Hospital

, and start investing your time where it can truly impact your life.

As a Mechanical Insulator, there has never been a better time to demand the recognition and compensation you deserve!

Based on current market conditions, becoming an Insulators Local 50 member guarantees you consistent work for at least the next 5-7 years on some of Ohio's most high-profile projects. Along with this great work comes real benefits for skilled Mechanical Insulators:
Fair wages that recognize your skills and experience
Pension and retirement benefits
Vision and dental insurance
Medical insurance (not deducted from your paycheck!)
Medical insurance that is the same cost for a family as an individual
Safe working conditions that put a priority on your health and safety
Advance Your Skills, Increase Your Paycheck
 Contractors hire Local 50 Insulators with the understanding that they are building a highly trained and skilled workforce. With that understanding comes your opportunity to get paid more for your skills.
All of our member Insulators have the opportunity to upgrade their skillset through ongoing training, which ensures our Insulators stay up-to-date on the latest industry technology, work more efficiently and stay safe on the jobsite. Our members can learn the skills needed to perform mechanical insulation, asbestos removal and mediation, lead removal and mediation, firestopping, conducting 3E energy audits and much more.
Do Not Fall Victim to a System Trying to Drive Down Costs
Do you worry that you may work hard for years and acquire no savings, retirement, or essential medical benefits?
You have a real reason to be concerned. We know many non-union Insulators in Ohio who have unfortunately been led down this path.
Why? The system is not designed to benefit you. Instead, it wants to drive down the cost of labor, discarding workers at will.
Our approach is different. Insulators Local 50 is all about our members, and we provide the best opportunity for you to receive the appropriate financial rewards for your work. It is our primary task to help you maximize your earning potential as an in-demand journeyman Insulator in Ohio.
Learn More Today!
If you want more information on unlocking your true value as a Mechanical Insulator, submit our information form.
We promise no pressure. Instead, an Insulators Local 50 representative, who has worked as in the field, will provide further information about taking advantage of this excellent opportunity to get paid what you are worth as a skilled Mechanical Insulator working in Ohio!